If you were to read an article from a potential supplier of products and/or services that you're interested in, that was educational and informative and made you feel smarter than before you read it – you'd probably feel pretty comfortable with working with that vendor. If there were a series of articles you liked, you'd probably feel even more comfortable with them and maybe, eventually, you'll give them some of your business. That's the premise behind Content Marketing – a newer concept under that name that's actually been around for hundreds of years:
John Deere first produced their newspaper the Furrow in 1895
The Michelin guide has been going since 1900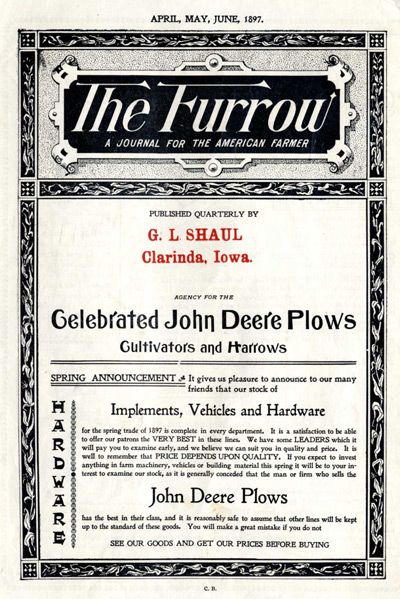 Both sought to educate their readers (about farming cycles and out-of-town restaurants respectively) first but both clearly helped their respective bottom lines. Fast forward 120 years and change a printed newspaper or magazine for a blog and/or website and you have the basis of a content marketing program for your company.
Is a Content Marketing Program from Delta Strategic Marketing right for you?
FACT
: Content / inbound marketing works! See my
related blog post here
.
FACT
: My clients who blog regularly and provide their readers with interesting and relevant information do significantly better with online lead generation and eventually new business than those who don't blog. So we all need to start blogging…right? But many people struggle with this task – believe me, I struggle with it myself!
"I want to blog but I don't have the time"
"I want to blog but I don't know what to write about"
"I want to blog but I'm not a writer"
Ever said one of those statements? If you answered "Yes" just once, then a Content Marketing package from Delta Strategic Marketing could be your solution.
What's included in a Content Marketing package from Delta Strategic Marketing?
Here's what's included in a DSM Content Marketing package:
A complete 12 month blogging communication plan that includes market research specific to your company and your competition, a publishing calendar, keywords and topics!
Implementation of the plan: Blog posts written by a professional writer based on the keywords and topics from the communication plan!
Monthly site backup and security scan!
A 12-month Blog Plan from DSM answers these questions:
How often should I be blogging?
What should I be writing?
What days & times are best for my site to publish blogs?
What keywords should my blogs be using?
Ready to move forward with your Content Marketing program or need some more information?
Please call us today at 973-234-5623 or click the Button to set up a free evaluation.