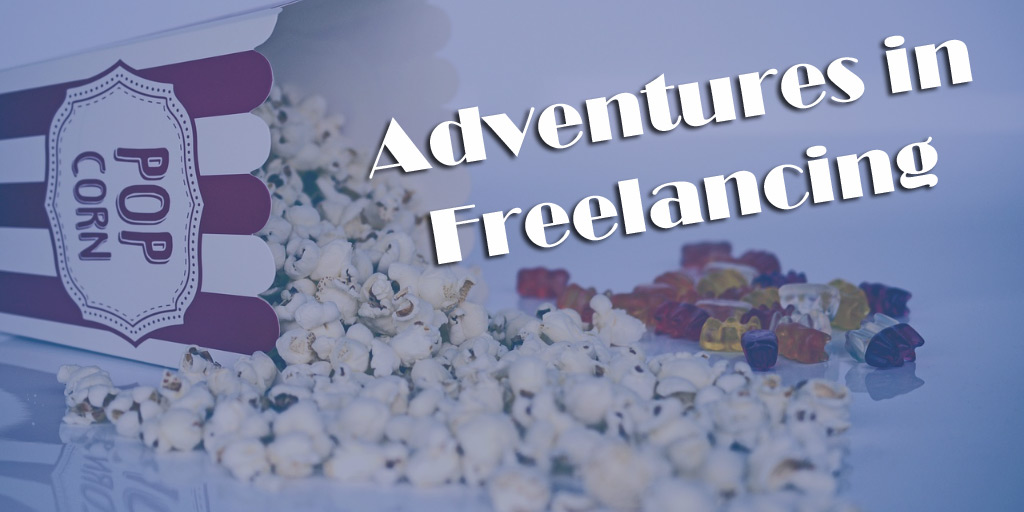 I've always considered what I do as freelancing. I build websites for other people that I don't work for and then after the project is completed we can go off on our separate ways. Seems like the textbook definition but it seems that today "freelancing" has an added element – that the projects are found via online job boards rather than via good, old-fashioned networking and referrals.
I had never considered these job boards as something that would necessarily work for me where I consider the personal touch and education I provide to be a big factor in why I get the work I do. But, during a webinar I attended one of the speakers maintained that they got 50% of their business via Upwork (maybe the largest of these online job boards) and that their average project price was in the 5-figure range. I figured that I should at least check it out and even if I picked up a project or two a year it might be worth it. I already had an Upwork account (from when it used to be Elance) and I set about looking for suitable website building projects.
Looking for website projects on Upwork
A couple of observations about Upwork from my point of view:
Projects come at you thick and fast and it's clear that to make this work for the freelancer you'd need to have someone working the boards almost as their full-time job – seeing what's coming in, determining whether it's a good fit and then pouncing on it before anyone else.
Notwithstanding the speaker from above who maintained most of their jobs were $10K+ the overall impression on Upwork was a race to the bottom – who could do the work for the lowest possible price, with very little opportunity for a meaningful discovery process before committing to a price.
It's very much the Wild West with regards to the projects on offer and those being bid on – project scopes of supply are not consistent between jobs and while many freelancers appear to have decent, documented track records, most clients have little or no info available info or history. Freelancer beware!
So I pretty quickly decided that Upwork wasn't for me but my curiosity had been piqued so I looked out for an alternative approach. I thought I had found one with a smaller, more intimate freelancer job board that promoted their difference in vetting freelancers AND clients first and then providing help to match you up with the right project.
Trying another freelancing method for finding website projects
The on-boarding process they employed was quite substantial with questionnaires to be completed and a live interview. Once through the on-boarding you got access to jobs via their job board and dedicated Slack channels. When you applied for a project the staff vetted you first and decided whether you were a good fit BEFORE introducing you to the client. So far, so good!
How did it pan out?
My first client contact ended before it started – they couldn't verify the client details and we're worried that it might all be a scam.
The second project also ended before it began – without speaking with me or having access to my portfolio of projects the client decided that I wouldn't be able to portray their "style"! Don't ask me what that means – I've never heard that one before.
For the 3rd project I actually got to speak with the client who sounded keen but only could give me very sketchy ideas about what they were looking for. Didn't even give me the website address but promised to send me access details so I could take a look at the dashboard to get a better idea of the current status. They never sent the access credentials and then withdrew from the project.
For the 4th project I got as far as sending an introductory email to the client. I got an automated response from a "no-reply" email address that promised a response within 48 hours. That never came and when I asked for an alternate email address I was told this was the only email address that the job board had.
Are we sensing a pattern here? All this was within the first month after signing up and required keeping an almost constant eye on the Slack channel because if you left it more than a couple of hours from when the job was posted then you'd likely miss out on being introduced. Despite the promotional material that offered a different experience for freelancers the whole process was totally client-focused, but without the opportunity to discuss anything with the client before coming up with a price.
The experiment came to an end when a job I felt I was perfect for wasn't pushed to me because I had the temerity to ask for $10 more an hour than the client appeared willing to pay – the client didn't decide this, just the internal staff. Rather than saying to the client "we think we have someone ideal for your project but he's a little more money" they just punted and offered only the lowball option.
Can freelancing work for website projects?
So it's safe to say that my adventures in freelancing didn't end well for me. But could it work?
From the client perspective it can definitely work, especially if bottom-line cost is the biggest factor in their decision making process. Where the client misses out is with little or no interaction with the freelancer before a contract is signed which means they don't get to benefit from the experience of more-seasoned professionals.
From the freelancer I'm not so sure. All the platforms tout their most successful freelancers, some of whom earn six figures, but in my experience this can only happen via huge volumes and lowball pricing. That isn't something that's sustainable forever – sooner or later the freelancer is going to burn out or move onto greener pastures.
I'd love to get your feedback on this or maybe you have a great freelancing story you'd like to share? Use the contact form and I'll append your comments to the end of this article.