This is a true story I tell my internet marketing and social media class with an updated ending for 2020.
There's an internationally renowned writer by the name of Tony Fletcher who among other books wrote the definitive biography of Keith Moon of the Who and of the Smiths – an English rock band from the 1980's. As I tell my class if you're ever feeling depressed you should look up some Smith's songs and then you'll feel even more depressed!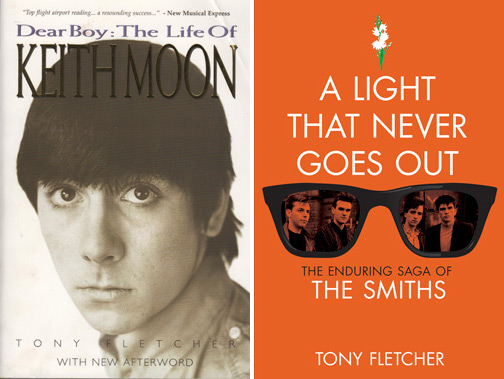 He released his own autobiography in 2013 called Boy About Town, about his adventures growing up in London in the 1970's and all the bands he saw. I also grew up in London in the 1970's and it turned out we had seen many of the same bands at many of the same venues so the book piqued my interest.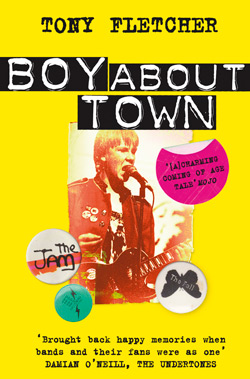 Tony was active on social media and I started following him on Facebook where he was soliciting stories and memories of the 1970's that were related or inspired by his book. We chatted back and forth about the book and one day he asked the group if they knew anyone who might be interested in helping him with a website to promote the paperback version of the book. I, metaphorically speaking, raised my hand and told him that I thought I'd be able to help him.
Long story shortened – 3 months later we launched the website for the book at boyabouttown.net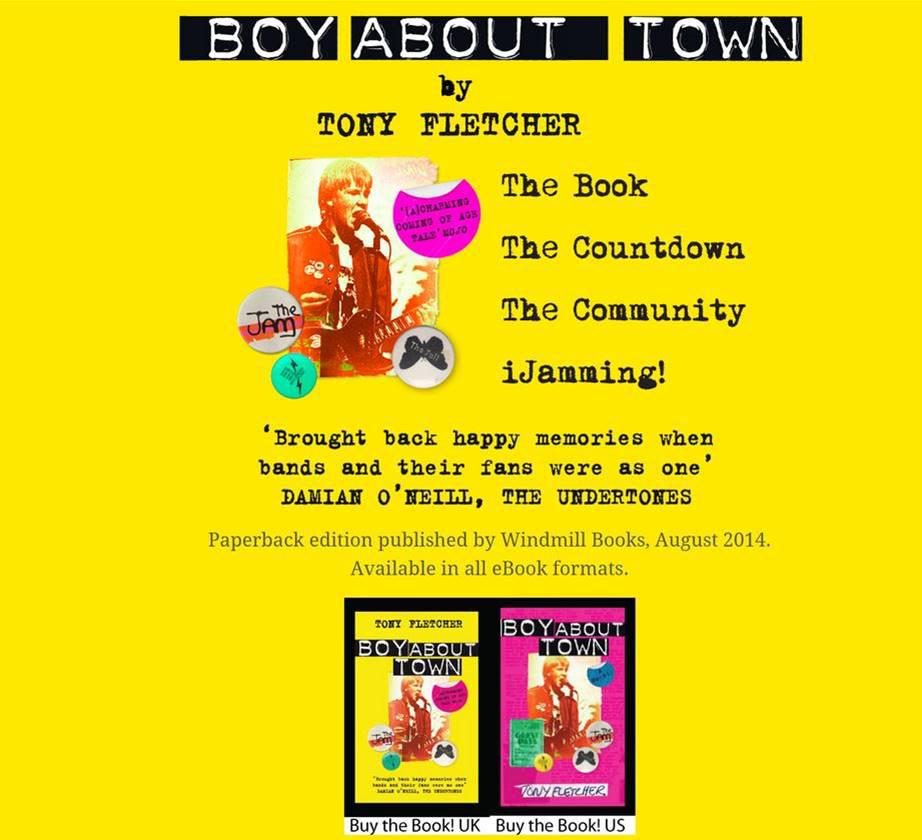 The site was never intended to be a permanent installation – it was there to publicize the book, which it did and when that cycle was over the site was taken down. End of the first part of the story and a pretty cool story in its own right.
I kept in touch with Tony and stalked / followed his adventures via social media for the last 7 years. More books followed including his awesome biography of Wilson Pickett. He also took a trip to Kilimanjaro with his wife and family and spent a year on a backpacking world tour.
Fast forward to 2020
A month or so ago Tony called me out of the blue and discussed his idea for a more permanent home for his books and to allow potential other media clients to find him easier than tracking him down on social media. I persuaded him that registering tonyfletcher.net would be a good idea and would provide a base for building something that would allow him to showcase himself and his books (12 and counting).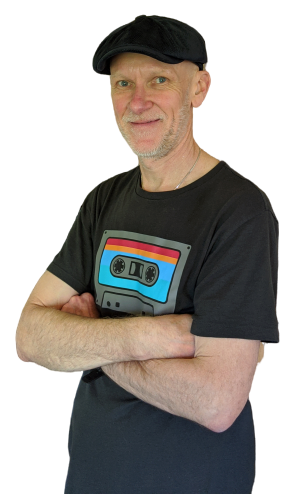 Again, long story shortened but in less than 6 weeks, we launched tonyfletcher.net as the showcase he was looking for with the ability to add books as they're released and allowing him to promote new ventures such as his brand new podcast.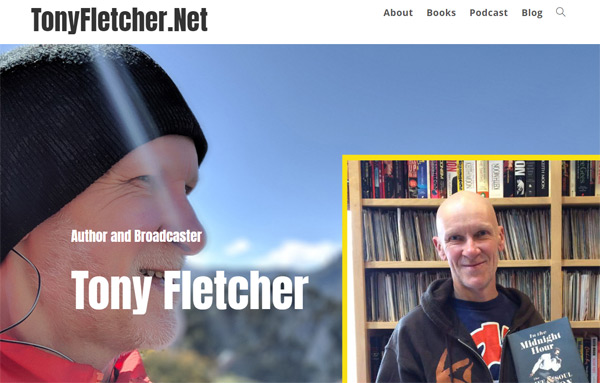 Makes a great addendum to the original story.
So what are the "morals" of this story (does this story need morals? – I think so)
Think less about your ROI (return on investment) when it comes to social media and think more about the return on doing nothing – if you do nothing you can be guaranteed you'll get nothing, do something no matter how small or insignificant and it might become something interesting and profitable.
Old clients are the best possible new clients because you don't have to "sell" them all over again. This assumes you did a good job from them last time which is why they'll even consider coming back to you.
You never know where your next job is going to come from so stay open to every opportunity even if only starts as a conversation on Facebook!