In my line of business, which is very tech-oriented, I have to keep learning new software and applications otherwise I'd be left behind. So it's very convenient that I still love learning new stuff – I think the day I stop learning will be the day I pack it all in! In 2014 I learned many new things but here are 5 things that specifically relate to my small business:
#1 The weather matters!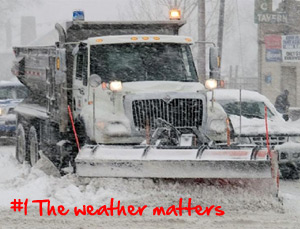 I'm primarily a web-guy meaning I spend most of my time "on-line" and theoretically bad weather shouldn't affect what I do. Remember last winter – it was so bad with snow from October thru March. What this meant was that meetings and events were canceled wholesale and I didn't get out to meet potential new clients for what seemed like months on end. That in turn definitely had an effect on the number of new jobs I secured over the first 6 months of the year.
#2 Mobile is here!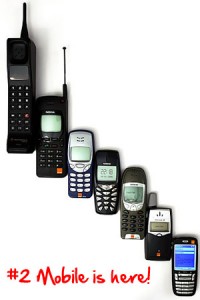 About 18 months ago I did a couple of website reviews for clients – it showed that mobile search to their sites was in the 5-10% range, significant but probably not worth a site rebuild. Fast forward to the Fall of 2014 – almost across the board mobile search had increased into the 25-30% range and was accelerating! Even if your site is only a year or two old and it isn't mobile responsive you could be missing out.
#3 AdWords work!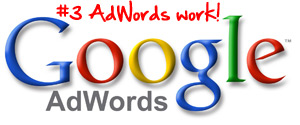 I've always been a fan of AdWords but mainly for larger companies – ones that had a definitive budget that could put at least a portion towards AdWords. 2014 showed that it can absolutely work for smaller companies particularly when attention is paid to "granular" ads (thank you Pam Aungst!) concentrating on narrower search terms as opposed to very broad terms. One client got their first new job the second day their ads started to run!
#4 Small business entrepreneurs are really clever and inventive!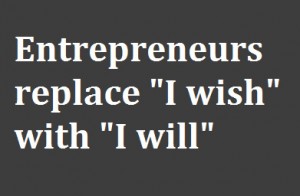 More than a couple of times this year I was totally blown away by the cleverness of my small business clients – they take a germ of an idea, work on it, develop it and then with my help launch it out to their prospective clients. Anyone will tell you that launching a new product or service is not easy but these guys are just fearless and I know that if they follow their path that they'll be successful.
#5 Big clients – be careful what you wish for!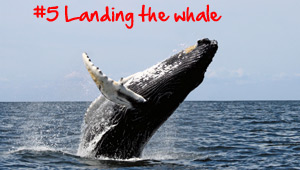 We all hope to land the "whale" – the big client that's going to keep us in the black for years to come. 2014 has taught me to be careful what I wish for – yes, bigger clients can mean bigger profits but they can also mean bigger headaches. Because they know that they're a bigger cog in your machine they can (and do) demand more of your resource which can lead to neglecting your core client base.
What were your lessons learned from last year and how will that affect what you do in 2015?
Posted by John Tully
dsm-llc