In my frequent discussions with small businesses about their websites the topic of blogging often comes up. "I don't know what to write about!", "Who has time?", "Is it worth it?". Etc., etc. Until now all I could tell them was that my clients that blogged often did spectacularly better than those that didn't. But I had no hard and fast proof.
I realized it was time to get some proof.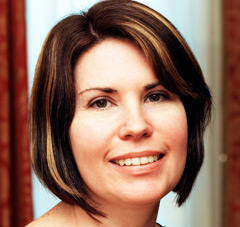 I met Heather McManus of Artistry Interiors in 2012 at my LeTip group. Heather had just started her interior design business and was going through the early struggles that all small businesses go through – finding new clients, juggling finances and being forced into being her own online marketing expert. She had a website that was doing nothing for her and she was paying $100's per year for that privilege. I built a new website for her and tried to impress on her the importance of blogging – blog regularly and consistently and good things can happen. Fortunately she "got it" and coupled with her recognition of the power of social media and lots of hard work she embarked on what was the second launch of her online presence.
Heather became a blogging whirlwind producing between 2 and 4 blog posts a month, every month – all related to her business, all featuring illustrative images, most weighing in around the 500 word mark.
She promoted her website heavily via both e-mail and social media marketing – particularly via Pinterest.
So – how did she do?
Of course she did tremendously well – otherwise do you really think I would have selected her as a case study?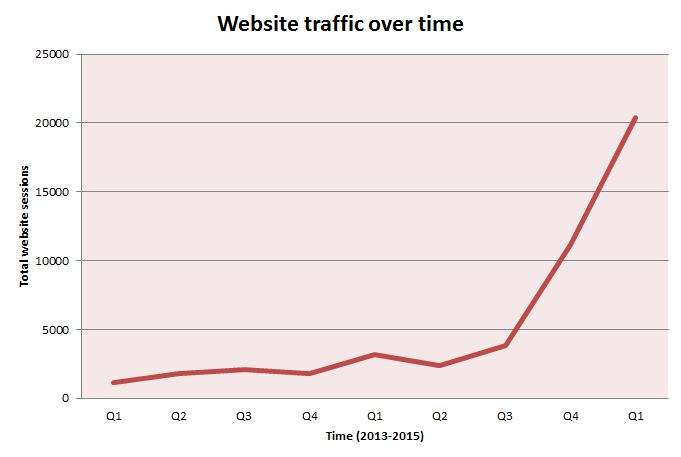 Traffic to her site increased, slowly and steadily at first but has recently accelerated into many thousands of site visits a month. This type of growth curve is not uncommon with blog driven websites – Google takes a while to be convinced of the blog's good intentions (measured by number of posts, frequency & relevance) but then once its convinced traffic can really take off.
Heather's hard work – especially her efforts on Pinterest, creates a constant stream of new visitors to her site. Site visits from her social media accounts for over 50% of her traffic but her organic search has increased too.
So what you might ask? What does that mean for her business?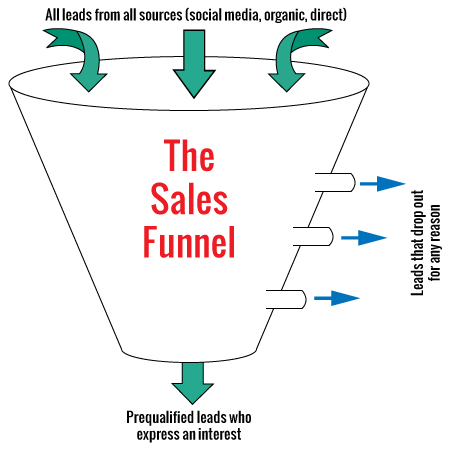 It means that her sales funnel is full every month with potential new contacts and clients. Even if the number gets whittled down significantly every month as people visit the site but then take no further action there's always a few that fall out of the funnel as pre-qualified leads. Like most small businesses Heather doesn't need hundreds of new leads a month but if she can get a good handful each and every month from her website then it pays for her effort many times over.
Would you like to get this level of traffic to your site every month? Please reach out to me and I can get you on the right path. Call me at 973-234-5623 or complete the contact form today.