When I speak to small business owners I tell them to be particularly wary of anyone who guarantees placement on Google's first page because Google is constantly changing and tweaking their algorithm so guarantees are meaningless. Over the weekend Google dropped a BIG change that shows just how fragile our relationship with Google can be.
Last Wednesday I wrote about how awesome Google AdWords are/were because it allowed small businesses to get on the first page of the Google search page assuming they were willing to bid enough to get there.
Late on Friday, which meant that the news actually started to trickle out over the weekend, Google announced they were changing the way they were going to present ads on their search results page. Instead of AdWords ads appearing at the top and on the right side of the desktop search results page (which has been the case as long as I've been managing accounts for clients), ads would now only appear at the top and bottom of the page. Further the ads at the top would be limited to 3 or 4 ads making an appearance there more valuable than ever.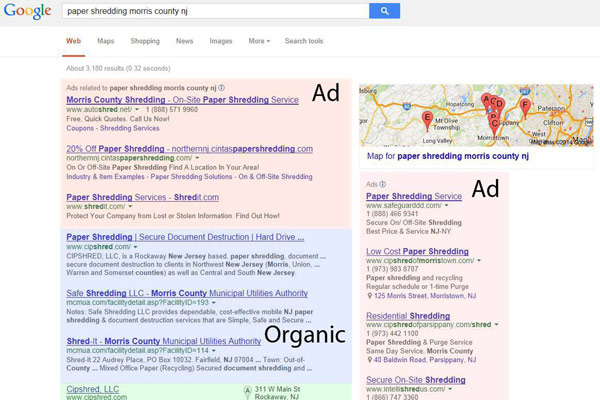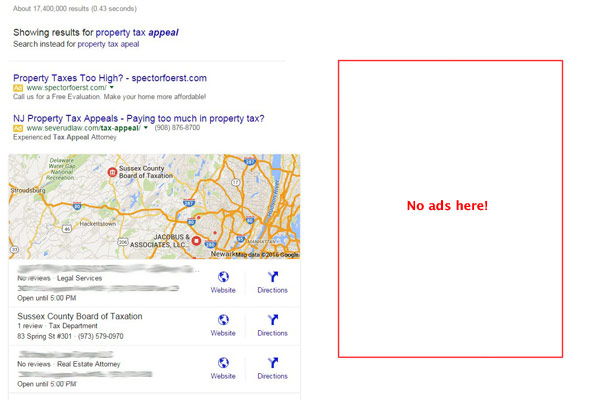 How is this going to affect individual AdWords accounts?
The jury is still out on this and as of writing this (5 days after the changes) it's not apparent that there have been any major changes on any of my client accounts. This is probably due to a couple of factors:
It's going to take a while for the changes to propagate across all the accounts and for all the possible searches.
The whole story is currently flying under the radar and hasn't made major news headlines when I think it may still do so.
The consensus among my fellow AdWords practitioners is that it's going to lead to much higher "costs-per-click" as people battle out for those few remaining spots at the top of the search results page. Google has determined that income lost by having fewer ads will be compensated by the fact that the remaining ads will garner more revenue.
As the changes start to make their impact on my client accounts I'll have a better idea of how to tackle this for new clients going forward. If you're concerned about your Google AdWords account right now, give me a call and I'll be happy to give you a free assessment.