Nikki Laraja is a young, aspiring entrepreneur based in Montclair, New Jersey. When her plan to open a brick and mortar store selling eclectic, handmade gifts didn't get off the ground she devoted her time and energy to creating an online store instead.
dsm-llc was fortunate to have been chosen to build Nikki's website "The Coconut Room"
Nikki describes The Coconut Room as a "daydream come to life!" I'm sure there were days when she felt it was more of a nightmare as we went through all the teething problems that new websites go through – but we've come out the other side (relatively!) unscathed.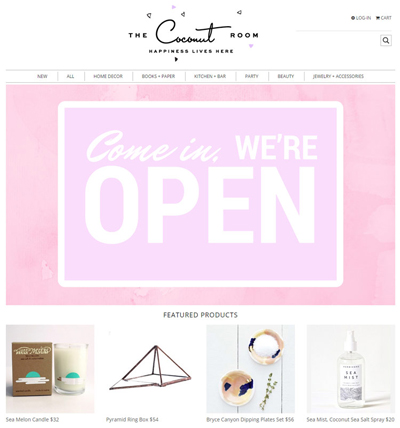 The Coconut Room is a very consciously collated and categorized selection of handmade gifts and objects designed to brighten any home or life! Rather than searching the internet for that "right" gift – The Coconut Room saves you all the effort. Peruse the categories (such as Home Décor, Party and Beauty) and find the perfect gift amongst the handpicked items.
Are you interested in an e-commerce store for your products and services? Or maybe you just need a traditional website to promote your brand? We can help! Please call us today at 973-234-5623 or complete the form here for personal attention to your online marketing needs.