Some numbers for you:
There are between 20-30 million small businesses in the US (estimates vary)
70% are owned and operated by a single person
54% are based in the home
They employ 77 million Americans
They are responsible for 60-80% of new jobs
And 50% of small businesses don't have a website.
Wait – what? Yes, in 2015, 50% of small businesses don't have a website!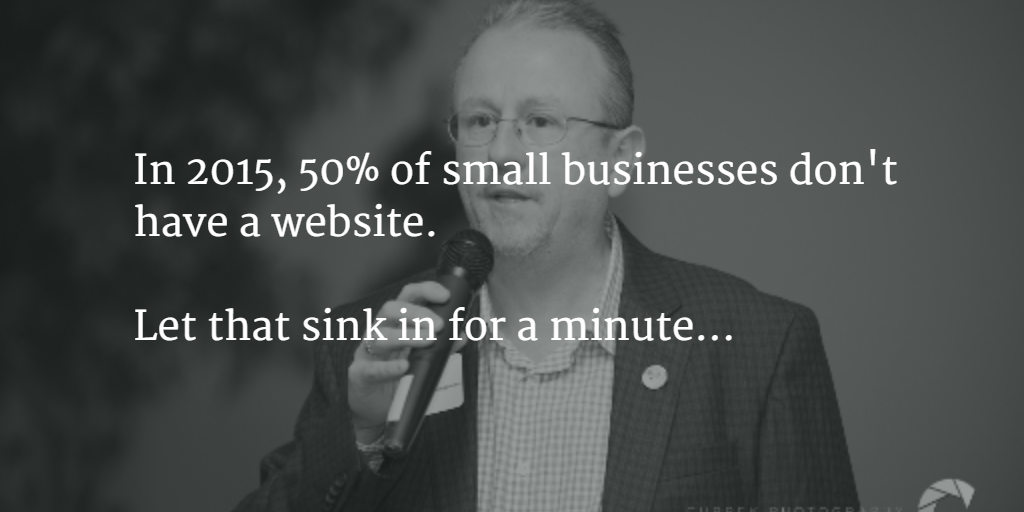 After that's sunk in – here are my top 3 reasons that your small business needs a website.
1. Your competitor has one.
True story – I met a heating contractor at a client's house. He told me he had plenty of business from referrals and really didn't need a website. I wished him well. A month or so I found out from my client that the contractor complained to him that he just lost a big job to one of his competitors – the reason was that his client gave the job to the guy that had a website, whereas my complaining contractor clearly didn't have one! Now whether he connected the dots I don't know but I'm hoping that in the back of his mind he has had at least a glimmer.
2. You're invisible without one (and are judged accordingly, see above!)
NOBODY uses the Yellow Pages.
The #1 method to find anything is to "Google it". Or, I guess "Bing it" if you're so inclined.
Without a website people cannot find when they Google you or your services – period.
3. There's a whole new generation of clients out there who expect you to have one.
Gen Xers and Millennials don't know of a world without the internet. Their first reaction is to find and/or check you out online. If they don't find you, even if you have a 50-year old company or the greatest gizmo ever invented they are going to find someone else. (Even if they do find you and your site looks like something the cat dragged in – they are going to find someone else.) You might not think that they're your client today but they might be in 5 years and if you wait until 5 years' time to get started – you'll be too late!
Maybe you have another good reason – leave it in the comments below.
Photo credit – Josh Cuppeck (www.cuppekphotography.com/)